Terms of Use
Terms and Conditions
1. RATES AND VALIDITY
All rates are fixed quoted IDR as a provision of Indonesian Bank that for all electronic transactions into the Republic of Indonesia and online payments are required to use the Indonesian Rupiah currency
2. BOOKING, CONFIRMATION & PAYMENT

Enter the page (http://wonderfulborobudurtours.com)
Select the Tour (Plan Tour) by clicking (http://wonderfulborobudurtours.com/tour/)
The price that must be paid (Total Price) then click : add to chart
Review Chart: ( http://wonderfulborobudurtours.com/checkout/chart ) a shopping chart display will appear that confirms the tour program taken, the number of people / pax and the total price that must be paid then click: check out
Then fill in the customer data (Traveler Details) then click : Proceed to Payment
Connect to the payment page, Complete the Payment Details Field and Cardholder details then click Pay Now
Transactions Success
Customers will receive official Receipt from Wonderful Borobudur Tours and Travel Voucher
3. HOTEL
Hotel / Accommodation havew to be based on own arrangements.
4. CANCELLATION POLICY
Cancellation of any confirmed booking within 3 workings days of tour date are subjected to 50% cancellation fee and full refund before 3 days. Any unutilized service or No Show guest/s in any of the confirmed and paid tour/s will NOT be refundable.
5. LIABILITY
Wonderful Borobudur Tours acts only as agent for transportation companies and other contractors and therefore does not accept any responsibility for :
Any act of omission or default accident or irregularities that may be caused to person and or property. Any cancellation of journey, delays, failure to provide seats, berth and facilities for carrying or storing luggage and or failure to provide accommodation. Wonderful Borobudur Tours reserves the right without being liable for any loss or damage to change the itinerary with or without notice and at its sole discretion if found to be in the best interest of all concerned.
8. COVERAGE / ACCEPTANCE
All quotation by Wonderful Borobudur Tours are subject to the terms and conditions stipulated above regardless or whether they are included in the quotation or otherwise, Wonderful Borobudur Tours reserves the right to amend any of the conditions from time to time at its discretion.
Go with us - Vacation with free worry !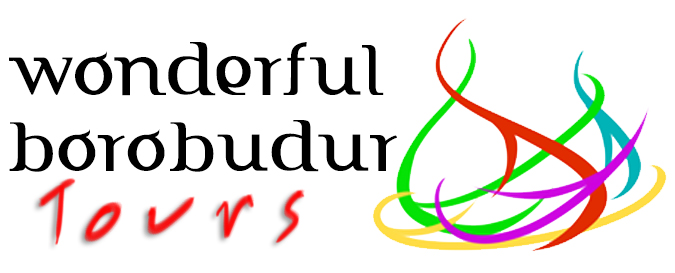 YOGYAKARTA - INDONESIA
Customer service : +6281 128 6925